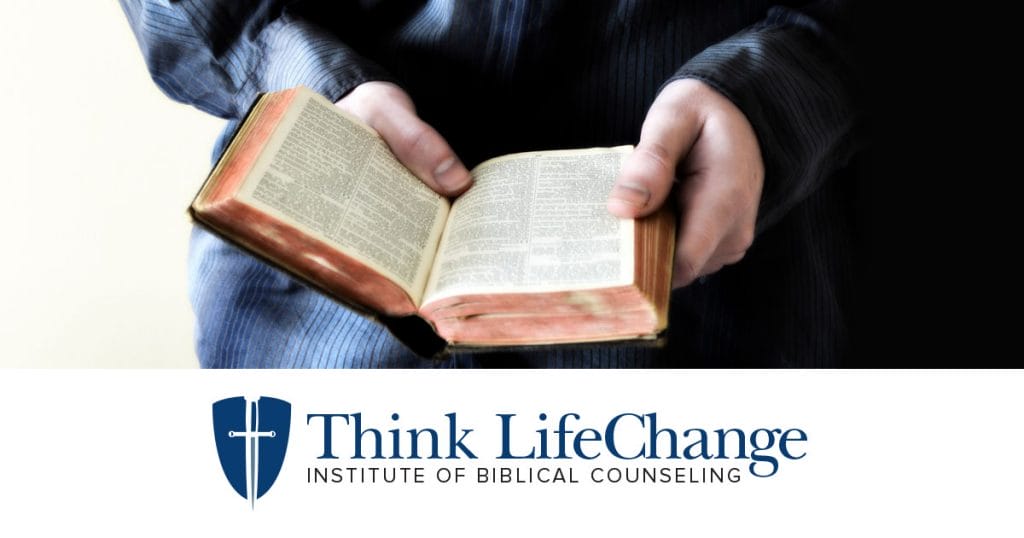 Solid Foundations for Difficult Times
A Standard for Life
We need solid foundations if we are to survive difficult times. If you are to construct a safe building, you must make sure you have the right materials and the right tools to have a solid foundation. There has never been a time in life in which the people of God needed a more focused attention given to the Word of God so that they have a sound foundation. If you don't have the right message, a misappropriation of truth can be offered from a range of sincere individuals to outright deceivers–without detection!
But, thankfully, there is a standard that helps us hold fast to the Truth. Paul wrote to Timothy about the need for sound doctrine.
Hold fast the pattern of sound words which you have heard from me, in faith and love which are in Christ Jesus. (2 Timothy 1:13)
In chapter 1 of 2 Timothy, Paul writes of how one can "hold on to" sound doctrine. In chapter 2 he urges Timothy to "teach sound doctrine." In chapter 3 he urges Timothy to "abide in sound doctrine" and in chapter 4 he urges Timothy to "preach sound doctrine."
Paul is exhorting a young minister to avoid the bumps and traps as he ministers to the people of God. Whether in Paul's day or today, leaders must stand firm in presenting the Truth. Doctrine is not tradition, it is the Truth! There could be no greater gift you could give to your children, your family, your friends, or members of your local church than to give them the Truth of God's Word. This Truth is the person of Jesus Christ! He is the same yesterday, today, and forever. The Truth of God for yesterday's generation is right for today's generation.
We do not need a "new thing," we need a "focused" relationship with the person of Truth.
Yet, in our day, many are being "tossed to and fro and carried about with every wind of doctrine," (Ephesians 4:14). As Paul writes to the Ephesians he seems to understand that any one doctrine, true or false, that a person follows while excluding the whole truth of God will blow you off course. Jesus cautioned believers to watch for those who say,
"Then if anyone says to you, 'Look, here is the Christ!' or 'There!' do not believe it. "For false christs and false prophets will rise and show great signs and wonders to deceive, if possible, even the elect. (Matthew 24:23-24)
Paul said to Timothy,
"But know this, that in the last days perilous times will come." (2 Timothy 3:1) 
Deception is not just to the lost, but to the saved! People are being deceived in many subtle ways. Paul stated,
For the time will come when they will not endure sound doctrine, but according to their own desires, because they have itching ears, they will heap up for themselves teachers; and they will turn their ears away from the truth, and be turned aside to fables. (2 Timothy 4:34)
How Are We Deceived?
One way deception happens in our day is through what you are using right now—writing. Books are written that contain truth but yet have just enough untruth that many never see the damage of "taking in" what was stated. Could it be that Christians are so unfamiliar with the Word of God that when they read a "Christian book," they would not know if the book held to God's standard or not? Henry Brandt says, How seriously do you take the Bible? Does it really make any difference to you what it says? If you read something about parent-child relations in the Bible which contradicts what you read in another book, would you reject what the Bible says, or would you reject what the other book says?
For me, the Bible is not on trial; the other book is. The speaker is on trial, not the Bible. If he contradicts what the scriptures say, I'll stay with the scriptures. 
Learn to read from a God-centered perspective. The only way to read that way is to be so immersed in the Word of God that when you read something false, it is immediately recognized as a departure from the truth.
The World's Deception
An example could be taken from the issue of parent-child relationships in our day. The world teaches that children have physical, emotional, or mental problems that keep them from obeying. What they need is a special treatment or medication to help them obey. Paul wrote,
For men will be lovers of themselves, lovers of money, boasters, proud, blasphemers, disobedient to parents…without self-control…headstrong…(2 Timothy 3:2-4)
What the world sees as a one kind of problem, the Bible lists as a work of the flesh. Is it sin that a child disobeys his parent? Is it a sin that a child is "without self-control" or "headstrong." The parent would know this if they were well acquainted with the Scriptures. The Scriptures tell us that in the latter days grevious seasons will set in that will bring this kind of thinking. When you see this kind of thinking, "And from such people turn away!" (2 Timothy 3:5).
Notice that this list of sins found in 2 Timothy 3 can be compared with Romans 1:29-31.
being filled with all unrighteousness, sexual immorality, wickedness, covetousness, maliciousness; full of envy, murder, strife, deceit, evil-mindedness; they are whisperers, backbiters, haters of God, violent, proud, boasters, inventors of evil things, disobedient to parents, undiscerning, untrustworthy, unloving, unforgiving, unmerciful; (Romans 1:29-31)
When you read the Scripture, the Truth is revealed quite clearly. The great deception of our day is a philosophy that people can act just like these Scriptures as long as it does not hurt any one else. The Truth is that once a person becomes rightly related to Christ, the qualities listed above must go!
Paul goes on to say to Timothy,
Yes, and all who desire to live godly in Christ Jesus will suffer persecution. But evil men and impostors will grow worse and worse, deceiving and being deceived. (2 Timothy 3:12-13)
Could this be the reason for Christians being so easily swayed from the truth in our day? Could it be that there is such a resistance to suffering for righteousness that we will do anything to avoid the truth? William Hendricksen states,
"Scars are the price which every believer pays for his loyalty to Christ. They are also his credentials before God."
In light of these attitudes, Paul urged Timothy to hold fast…
But evil men and impostors will grow worse and worse, deceiving and being deceived. But you must continue in the things which you have learned and been assured of, knowing from whom you have learned them, and that from childhood you have known the Holy Scriptures, which are able to make you wise for salvation through faith which is in Christ Jesus (2 Timothy 3:13-15)
Phrases like, "I feel like…" and "I sense that…" are many times used to describe what a person "thinks" is the truth without any reference to the Scriptures. These kinds of phrases are stumbling blocks to knowing the truth. Be careful of using these terms without the Scripture "backing up" what you say.
The Scriptures are able to "make you wise" so that you will know the truth. When you read, or hear on television of a great outbreak of revival, do you compare what you see with the Scripture? Are you afraid to speak up if you see something happening in the "revival" that does not measure up to the Scripture? If so, then understand,
All Scripture is given by inspiration of God, and is profitable for doctrine, for reproof, for correction, for instruction in righteousness, that the man of God may be complete, thoroughly equipped for every good work. (2 Timothy 3:16-17)
When you receive information from others that you have doubts about—Think Scripture! The Word of God will never give you false doctrine. The Word of God will give you the Truth!