At Victory Reins our goal is to teach healthy, long-lasting relationships with God, self, and others by experiencing and establishing relationships with horses. We believe that God created humans for relationships. Therefore true Victory is only gained through a relationship with the Lord Jesus Christ. It is our hope that through our program that knowledge can be transformed into a heart connection and meaningful relationship with Him.
Become a Victory Reins Biblical Counselor or Horse Specialist
The Victory Reins Team (VR Team) consists of a LifeChange Certified Biblical Counselor, a Horse Specialist, a horse and the Holy Spirit.
Requirements of a Victory Reins Biblical Counselor
The principles and concepts utilized in The Victory Reins Program incorporate concepts and ideas learned from a workbook titled "The Heart of the Problem" by Henry Brandt and Kerry Skinner. For this reason, it is a requirement of Victory Reins that the Victory Reins Biblical Counselor must complete biblical counseling training provided by Think LifeChange and hold a LifeChange Certified Biblical Counselor credential in order to participate as a Victory Reins Biblical Counselor.
Requirements of a Victory Reins Horse Specialist
The requirements of a Victory Reins Horse Specialist are based upon the knowledge and understanding of working with horses. The VRHS will be required to have at least 5 years experience working with horses particularly in the area of horsemanship. Considering that the VRHS will be responsible for the safety of the client they must understand horse cues and horse behavior. It is also a requirement that the VRHS work through the workbook "The Heart of the Problem" and "Leading a Horse to Water" to have a concept of the direction of this program.
* A person can be certified as both a VRBC and a VRHS if they meet requirements for both.
Certifcation Fee $750
Certification Process:
- Complete Application
- Remit Certification Fee
- Attend 2 Day Training
- Complete Practicum with 1 person
Certification Includes:
- 2 Day Training Program
- Workbook
- Completion Certificate
- Legal and Liability Forms
- No costs for future trainings
- Daily Snacks and Drinks
Click here to learn more about the Think LifeChange training
The owners of Victory Reins, Alison Veazey and Kelly Weldon, have a strong desire to teach others how to grow and develop in their individual relationship with Jesus Christ, which stems from their own personal struggles and the victory in which they have found in their walk with Christ. Through many years of learning and growing in relationship with horses, Alison and Kelly have found that many of the lessons they have learned from spending time with these large and beautiful animals parallel to many of the lessons taught in God's Word. It is the hope that through this program others can learn these lessons and find Victory over their struggles.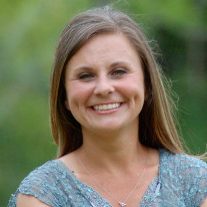 Alison Veazey, MA
LifeChange Certified Biblical Counselor, Licensed Clinical Pastoral Counselor, National Christian Counselor Association
Alison Veazey earned her Master's degree in Professional Counseling from Liberty University in 2012. Alison is the Dean of Students and Instructor of Think LifeChange Biblical Institute of Biblical Counseling (thinklifechange.com). Alison is a Licensed Clinical Pastoral Counselor (LCPC) through the National Christian Counselors Association (NCCA) and has started Victory Reins, a program that uses horses as a tool to teach relationships with Christ and others. Alison has counseled as a Lay Counselor with Woodlands Church in The Woodlands Texas under the supervision of Dr. Paul Looney. She has worked at The Right Step in The Woodlands Texas as a drug and alcohol counselor. She has also volunteered with Janet Nicholas, MA, LPC, LCDC, EAP through her Equine Assisted Psychotherapy program Trails Less Traveled. Alison was the Director of Laity Care Ministry at Northway Church of The Woodlands, Texas. Alison is married to her amazing husband Chris and has two children, Hannah and Parker.
Kelly Weldon
Kelly Weldon has worked in the Oil and Gas industry for twenty years and is now pursuing a new path that God is leading her down in biblical counseling. She is a LifeChange Certified Biblical Counselor through Think LifeChange Institute of Biblical Counseling and is also a Victory Reins Certified Biblical Counselor and Horse Specialist. Kelly has worked with horses for over a decade and has attended Eagala and Parelli Natural Horsemanship workshops. She started Victory Reins with Alison Veazey in the hope that God would provide opportunities for individuals and families to heal and grow in Christ with the help of these beautiful animals. Kelly has two horses of her own and has boarded horses at her home for several years. She has been married to her wonderful husband Billy for twenty-one years and is blessed with five grown children; Johnathan, Candace, Christopher, Kasey, and Chloe
Athena
Athena Athena is a twelve year old Hanoverian/Thoroughbred and has been with us for seven years. She's a bit spoiled but very loving and gentle and enjoys being pampered. Athena spent her early years as a hunter jumper but now enjoys her time grazing in the pasture. She is always ready to befriend anyone with a carrot.
Lucas
Lucas is an 8 year old Welsh pony and has lived with us for 3 years. He came from a large herd of 80 ponies and transitioned very quickly to our small herd. Lucas has fun loving personality and wants to be in the center of everything. He is very much the "child" in our horse family.
Victor
Victor was the last to join the group but fits right in. He's an 8 year old quarter pony that spent his beginning as a show pony and enjoys trail rides in his spare time. Victor is calm and relaxed and enjoys being close to people and horses.
Use this form to get in touch with us for your questions, inquiries and other concerns about Victory Reins. We are looking forward in getting your messages.