Alison Veazey
Alison Veazey as Dean of Students, Instructor, Think LifeChange Institute of Biblical Counseling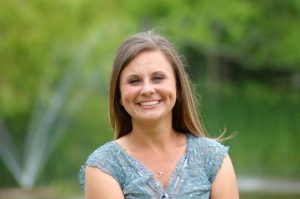 Alison Veazey, MA
LifeChange Certified Biblical Counselor
Licensed Clinical Pastoral Counselor
National Christian Counselor Association
Alison Veazey earned her Master's degree in Professional Counseling from Liberty University in 2012. Alison is the Dean of Students and Instructor of Think LifeChange Biblical Institute of Biblical Counseling. Alison is a Licensed Clinical Pastoral Counselor (LCPC) through the National Christian Counselors Association (NCCA) and has started Victory Reins, a program that uses horses as a tool to teach relationships with Christ and others.
Alison has counseled as a Lay Counselor with Woodlands Church in The Woodlands Texas under the supervision of Dr. Paul Looney. She has worked at The Right Step in The Woodlands Texas as a drug and alcohol counselor. She has also volunteered with Janet Nicholas, MA, LPC, LCDC, EAP through her Equine Assisted Psychotherapy program Trails Less Traveled.
Alison was the Director of Laity Care Ministry at Northway Church of The Woodlands, Texas. Alison has been married for thirteen years to her amazing husband Chris and has two children, Hannah and Parker.
"I have witnessed the Holy Spirit restore lives, marriages, and families through the power of repentance. I am forever grateful that the Lord has led me to the Laity Care Center at Northway Church and I hope and pray to witness many more lives changed through the healing power of the Spirit through the Word of God."