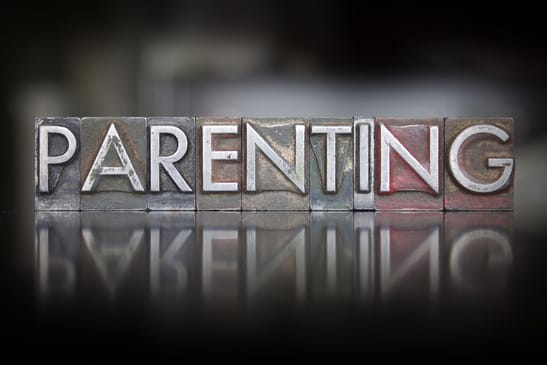 Thirteen Laws of Parenting
The thirteen laws of parenting and the Bible can be compared with the idea that just as an airplane must obey the physical laws of gravity and aerodynamics that govern the physical universe in order to fly safely, so can you as a parent come to understand thirteen laws of parenting that are principles in the Bible concerning parenthood. When applied, these practical principles from the author of life and parenting will guide you to enjoy your relationships with your children. These principles can be more deeply understood in the book, "I Want To Enjoy My Children" by Brandt and Skinner.
As you consider these principles, ponder them more than just words—consider them as thirteen friends who can help make parenthood more enjoyable.
LAW #1—God Designed Parenthood to be Practiced by Inexperienced People.
May your father and mother be glad; may she who gave you birth rejoice! Proverbs 23:25
No one has experience when the first child comes into the family. If you spend a lot of time with your children, you will learn a lot about them. You will also learn a lot about yourself.
LAW #2—The Bible is Not on Trial When it Comes to Parenting: It is our Greatest Resource.
The grass withers, the flower fades, but the word of our God shall stand forever. Isaiah 40:8
God knows your child better than you do, so who should you get to know better, your child or God? God's Word, not current events, will encourage opportunities for good families to develop. You need help from a source outside yourself—God Himself, through Jesus Christ.
LAW #3—Your Primary Objective as a Parent is to Train Your Child to Become a Mature Adult Disciple of Jesus Christ. 
Train up a child in the way he should go and when he is old, he will not depart from it. Proverbs 22:6
"Whom will he teach knowledge? And whom will he make to understand the message? Those just weaned from milk? Those just drawn from the breasts? For precept must be upon precept, precept upon precept, line upon line, line upon line, here a little, there a little."  Isaiah 28:9-10
The best way to teach character is to have it around the house.
LAW #4—Confident Expectation is Needed. It is Doing or Requiring Something You Believe is in the Best Interest of the Child.
Call to me and I will answer you and tell you great and unsearchable things that you do not know. Jeremiah 33:3
Resistance can be overcome with gentle, well-founded pressure that is based on a confident expectation—based on the assumption that you are doing or requiring something you believe is worthwhile and in the best interests of your child. If you are, you will have enough conviction to see it through.
LAW #5—Successfully Training Children Requires a Parent to Be Under the Control of the Holy Spirit.
And do not be drunk with wine, in which is dissipation; but be filled with the Spirit… Ephesians 5:18
But the fruit of the Spirit is love, joy, peace, longsuffering, kindness, goodness, faithfulness, gentleness, self-control. Against such there is no law.  Galatians 5:22-23
You are powerless to exude joy, peace, and gentleness in the face of a yelling husband, pouting wife, bathroom fights, bicycles in the driveway, smelly diapers, or squalling children. You must be filled with the Holy Spirit before you can deal with your children's spirit.
LAW #6—A Husband and Wife can Choose to be Partners or Opponents, But Opponents Cannot be Effective Parents. 
Submit to one another out of reverence for Christ. Ephesians 5:21
Pray this prayer:
Dear Lord, I need your help. My desire to push my own ideas drives me so hard it tends to spoil my fellowship with other people. I recognize this drive within me and I need your help to correct it. I repent of my sin and ask for your forgiveness for my uncooperative spirit. Please, give me a spirit of cooperation.
LAW #7—Managing the Details of a Family Can Be Boring if You Do Not See Your Purpose and Become Effectively Busy.
If anyone does not provide for his relatives, and especially for his immediate family, he has denied the faith and is worse than an unbeliever. 1 Timothy 5:8
A wife of noble character who can find? She is worth far more than jewels. Proverbs 31:10
Assuming good will, a husband and wife must submit to a mutually acceptable and agreeable plan for guiding the affairs of the family. However, busyness does not take care of your spirit. You must make a distinction between dealing with your spirit and dealing with your role as husband and wife, father and mother.
LAW #8—All Forms of Discipline Should be Based on Love.
Love is patient, love is kind. It always protects, always trusts, always hopes, always preserves.           1 Corinthians 13:4, 7
No discipline seems pleasant at the time, but painful. Later on, however, it produces a harvest of righteousness and peace for those who have been trained by it. Hebrews 12:11
Love for your child should be constant, not related to your child's behavior. A warm friendly home is a matter of the spirit.
LAW #9—Discipline Involves the Setting of Reasonable Limits by Parents and Seeing to it that Children Abide by Those Limits. 
Put limits for the people around the mountain… Exodus 19:12
For what I do is not the good I want to do; no, the evil I do not want to do-this I keep doing.     Romans 7:19
By setting limits:
1. You allow your children some freedom of choice.
2. You make things a little more predictable (which builds security).
3. You provide a framework for dealing with children.
LAW #10—Resistance by Children is the Essence of Their Nature. The Cure for Resistance is Teaching Your Child to Love God.
We all, like sheep, have gone astray, each of us has turned to his own way. Isaiah 1:19, 20
For rebellion is like the sin of divination, (witchcraft) and arrogance like the evil of idolatry.                1 Samuel 15:23
Love the Lord God with all your heart and with all your soul and with all your strength. These commandments I give you today are to be upon your hearts. Impress them on your children. Talk about them when you sit at home and when you walk along the road, when you  lie down and when you get up… Deuteronomy 6:5-7
Reasons do not overcome resistance, affection does.
LAW #11—Parents Need to Consider Children as Their Primary Responsibility Not as Interruptions. 
And the Lord's servant must not quarrel; instead, he must be kind to everyone, able to teach, not resentful. Those who oppose him he must gently instruct, in the hope that God will grant them repentance leading them to a knowledge of the truth. 2 Timothy 2:24-5
The "Principles of Help" are needed here, they are:
1. Redirecting unacceptable behavior.
2. Giving help as needed.
3. Giving more help than needed.
4. Preparing situations in advance.
5. Pressure.
LAW #12—Supervision of Children Involves Setting Limits, Dealing with Resistance and Giving Help. 
My son, keep your father's commands…When you walk, they will guide you; when you sleep, they will watch over you; when you wake, they will speak to you. Proverbs 6:20, 22
Parents need not look at every incident that happens during the day as a crisis, but as part of a continuing learning process. Parents must remember they are teachers. Accordingly, any incident should be viewed in the perspective of 20 years of learning for each child.
LAW #13—We do Our Children a Great Favor if We Teach Them the Truth About Consequences…Good and Bad. 
Do not be deceived: God cannot be mocked. A man reaps what he sows. The one who sows to please his sinful nature, from the nature will reap destruction; the one who sows to please the Spirit, from the Spirit will reap eternal life. Let us not become weary in doing good, for at the proper time we will reap a harvest if we do not give up. Galatians 6:7-9
If you do not teach your children about consequences, they will have to learn when they are adults.
***These practical principles for parenting have been developed by authors Dr. Henry Brandt and Dr. Kerry L Skinner. For more information or a complete explanation of these principles, you may purchase a copy of the book, I Want To Enjoy My Children, (workbook form for individual or group study) at www.kerryskinner.com