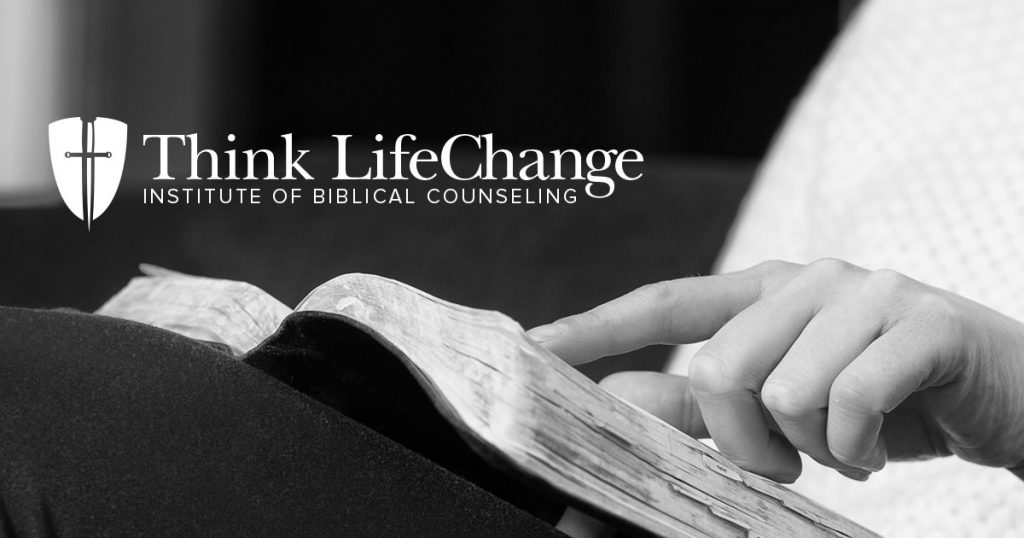 Can I Be A Biblical Counselor?
Many ask the question, "Can I be a biblical counselor?" Why do we need more biblical counselors in our day? The need is great for people to hear the positive message through biblical counseling that can change lives, restore families, and build relationships. Whether you are in your twenties or in your senior years, there is a great need for people to be used by God to help so many hurting people of our day. If you don't see yourself needing this training, please share with friends or family who you know would be interested and, don't forget to pray for us as we seek students! Join Us October 30-November 3, 2017 for our next residency week!
The Need Discovered
As Dr. Skinner traveled and led conferences for many years, individuals would inquire of him where they might receive training and certification for the message that he was sharing. At the time he knew no place to send them.
Many believers, from members of a church to trained pastors and counselors seek a way in which to counsel using the Scripture without the agent of the state limiting what they could share in the consulting room. In most states, licensure limits one to the regulatory laws that govern counseling with the practice of psychology.
Think LifeChange Institute does not provide a state license nor does it provide training to lead one toward state licensure. Though laws vary from state to state, most states have a distinction between general counseling (psychology based) and pastoral counseling. Think LifeChange Institute provides the training, and then the local church must recognize that training by commissioning you into what we call the pastoral counseling category or a ministry career as a LifeChange Certified Biblical Counselor.
A commissioning service by a church is simply the presenting of a Commissioning Certificate (which we can provide) that is signed by the pastor recognizing you as a person who has completed the Think LifeChange Institute training and presents you to the church as a Certified Biblical Counselor.
Your certification through the Think LifeChange Institute would be identified as: LifeChange Certified Biblical Counselor.
Requirements:
Complete Application . Fees for entire training program: $4000 (50% due with application, 50% due at the beginning of the practicum)

What is included in the pricing?

1 week residency training

6 textbooks

6 online training courses

Guided student practicum including 10 Heart of the Problem workbooks for use in the practicum.

Attend a one week residency with Dr. Skinner to begin the program.

Complete the 6 online training courses within 6 months after the residency.

Complete the 10 person practicum training (50 hours) within 8 months after the online training.
Residency Week–October 30 – November 3, 2017
Location: The Calvin Center http://calvincenter.org/
The Calvin Center is a beautiful conference center uniquely situated in a natural setting and yet just twenty miles south of the Atlanta Airport in Hampton, GA.  With beautiful conference centers, incredible accommodations, and a landscape that must be seen to be believed, the Calvin Center is (Atlanta's Conference Center) absolutely amazing, regardless of your purpose.
What is a residency week? It is an intensive learning experience designed to teach you background, history, message, and skills for biblical counseling.
Benefits of Think LifeChange Institute for Biblical Counseling
Provides a network to other like-minded biblical counselors.

Provides biblical training to have the right message and methods of biblical counseling.

Provides credentials that gives comfort to a pastor/church in having you serve as a pastoral/biblical counselor in or for the church.

Provides course training in professionalism, ethics, and legal requirements.

Guides the counselor in seeking professional liability insurance and credentials.
Schedule: Monday – Friday 9 am. to 5 pm
Costs for Hotel and 3 prepared meals a day:
Registration after October 1: $140.00 per day. $200 deposit due at registration.
Early registration before October 1: $110.00 per day. $200 deposit due at registration.
Location: The Calvin Center offering a welcoming sanctuary for re-creation and Christian nurture. (13550 Woolsey Road Hampton)
Next Step:
Complete Application. This can be done online.  After completing the application, you will receive an invoice for the first payment.